What does HP's partnership with top cybersecurity software say about the future of consumer devices?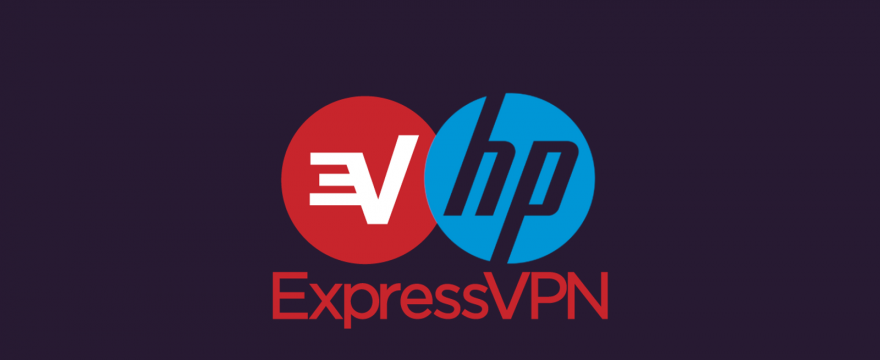 The cybersecurity space is becoming more sophisticated than ever, and many tech giants are increasingly playing a role through partnerships with other actors. Even the best chief information security officers must keep evaluating their defense programs against emerging cyber threats and beefing up their security. 
As cybercriminals continue to horn their skills, there is a need to put up mechanisms that can withstand multipronged attacks. HP has recognized that its users are continually exposed to cyber threats when browsing the internet from unsecured public networks in airports, coffee shops, or restaurants. The giant hardware manufacturer has crafted a strategic partnership with ExpressVPN to secure its users from online attacks.
HP and ExpressVPN Partnership
HP has created a strategic partnership with ExpressVPN to improve the security and privacy of its users. Thanks to the timely partnership, HP's new Spectre x360 13 now comes preinstalled with ExpressVPN's Windows app. The highly-mobile laptop offers impressive features, such as an extended battery life of 22 hours – more than adequate to power you through the day. It also features GPU/CPU upgrades and other privacy features.
Another outstanding privacy feature of the Spectre x360 13 is its on/off switch that electronically switches off the webcam to enhance privacy. It also comes with a mute button for the integrated microphone, a face recognition scanner, and a fingerprint scanner. With the inbuilt ExpressVPN protection, HP users will take their security and privacy to a whole new level.
To add some icing to the cake, HP will throw in a 30-day ExpressVPN trial period, allowing you to test the software before choosing either a monthly or yearly subscription. With this VPN, you can enjoy US IPTV streaming services such as PS Vue, Netflix, and Hulu regardless of your geographical location. According to ExpressVPN, the partnership is fruition to both companies since HP has been looking for ways to keep its users secure while browsing the internet. 
About ExpressVPN
ExpressVPN is the world's leading VPN service provider. It effectively secures and encrypts your online traffic, making it difficult for hackers, ISPs, and network administrators to pry on your sensitive private information. Over the next couple of months, ExpressVPN is planning to strike more partnerships with tech companies to bolster security and privacy across various industries.
ExpressVPN's TrustedServer Technology
ExpressVPN runs on the tech industry's most sophisticated VPN server technology. The VPN utilizes RAM to ensure that the server erases all data on every server reset. Since the server doesn't write on the hard drive, data breach risks are greatly minimized. Whenever the server is rebooted, the entire software stack is reinstalled afresh. Again, ExpressVPN knows precisely what is running on each server without generating inconsistencies. 
About HP
Hp was started in 1939 by two tech graduates in a single-car garage. The company has since grown into a popular international IT firm that deals in a broad range of hardware, software, and similar IT products and services. HP's product line consists of servers, PCs, printers, storage gadgets, scanners, plotters, networking devices, and other imaging gadgets. 
What the Partnership Means for the Future
At the consumer level, many users will rely heavily on VPNs to secure their personal data. In fact, 95% of Americans are concerned about how organizations use their private data, and more than 80% are more concerned about their privacy today than they were a year ago. As a result, users are taking security measures like using VPNs to protect their personal online data.
Moving into the future, mobile internet usage will continue to rise. Consequently, mobile VPNs will play a critical role in protecting consumer data. According to a 2017 report, the number of VPN users for mobile devices was 31%, and the figure has drastically increased as more and more people embrace mobile devices.
Although VPNs can't protect you from every online threat, you will appreciate the encryption ability of premium VPNs like ExpressVPN. As bad actors in the cybersecurity space become more sophisticated, the future of VPNs seems even brighter. Always connect through a VPN when browsing from unsecured public Wi-Fi networks.